Search our powerful knowledge base for surprisingly simple answers
Top Knowledge Base Inquiries – Get Answers Fast!
Have a Problem with Your Website?
Please check HostMySite's System Notices below for the latest news on any outages.
This is an up-to-date news feed maintained by our tech support and server administrators.
You may also monitor server or networking issues through our Systems Status page.
Want to Open a Ticket or Chat with a Support Representative?
Select the Help & Support tab
Select Open a Ticket

– or –

Select Support Chat
Support Representatives are available
24×7 to process HostMySite Customer inquiries
Humans Included
We pride ourselves on having considerate and knowledgeable technical support staff. All tech support representatives participate in regularly-scheduled, in-house training programs to ensure we provide excellent customer service, and stay up-to-date on the latest web hosting technologies and HostMySite product offerings.
Some of the aspects of hosting a website, pointing domains, or just figuring out which plan is right for you can get complicated. So, there are humans online 24×7 to answer your questions or help you troubleshoot.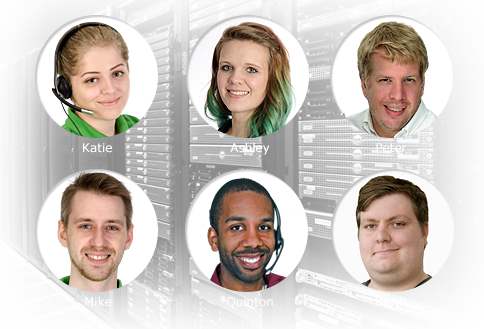 Call Our Toll-Free Technical Support
877-215-4678